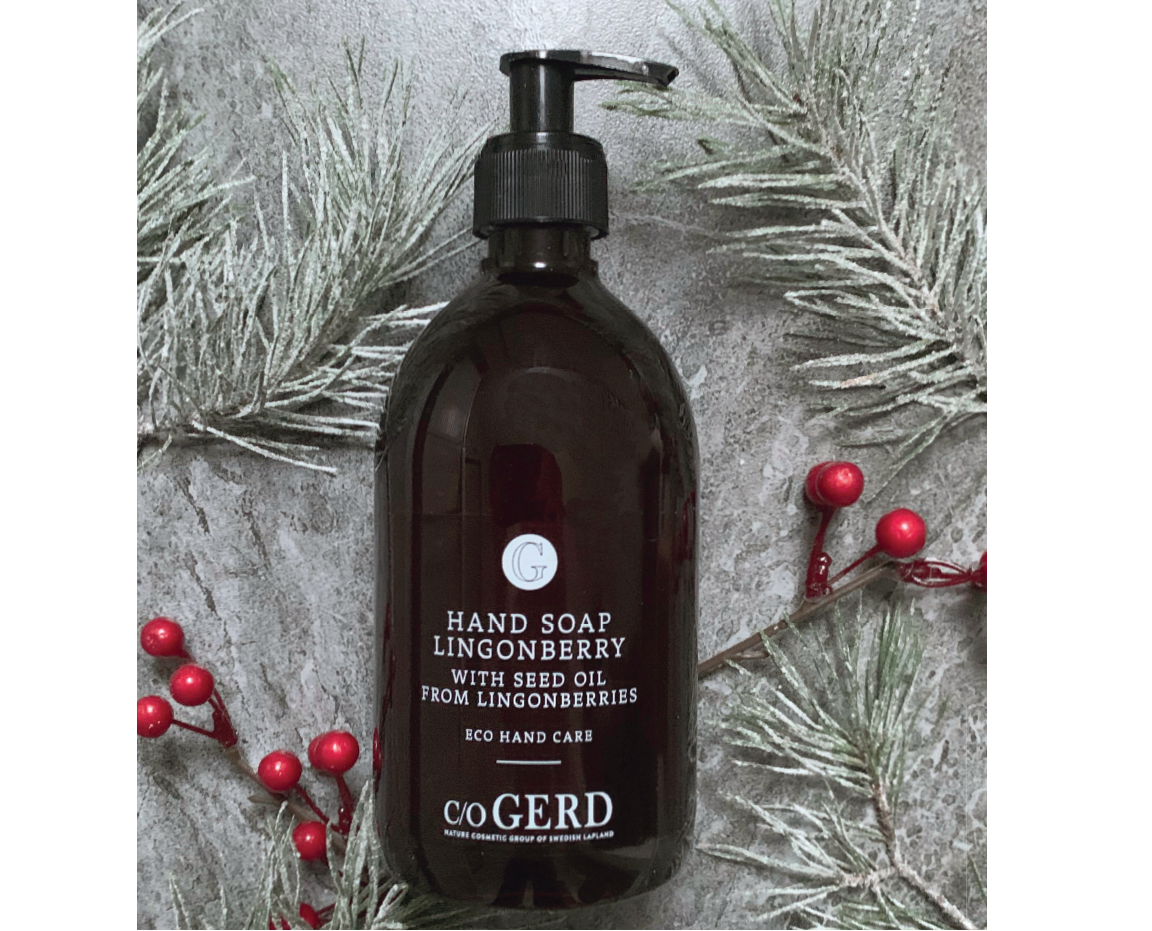 Decemeber campaign
Suffering from dry hands? Try out Hand Soap Lingonberry to 30% discount. The gentle surfactants will clean your hands, without leaving them dry.The seed oil from lingonberries calmes and the scent is refreshing peppermint and rose wood.

Take me there!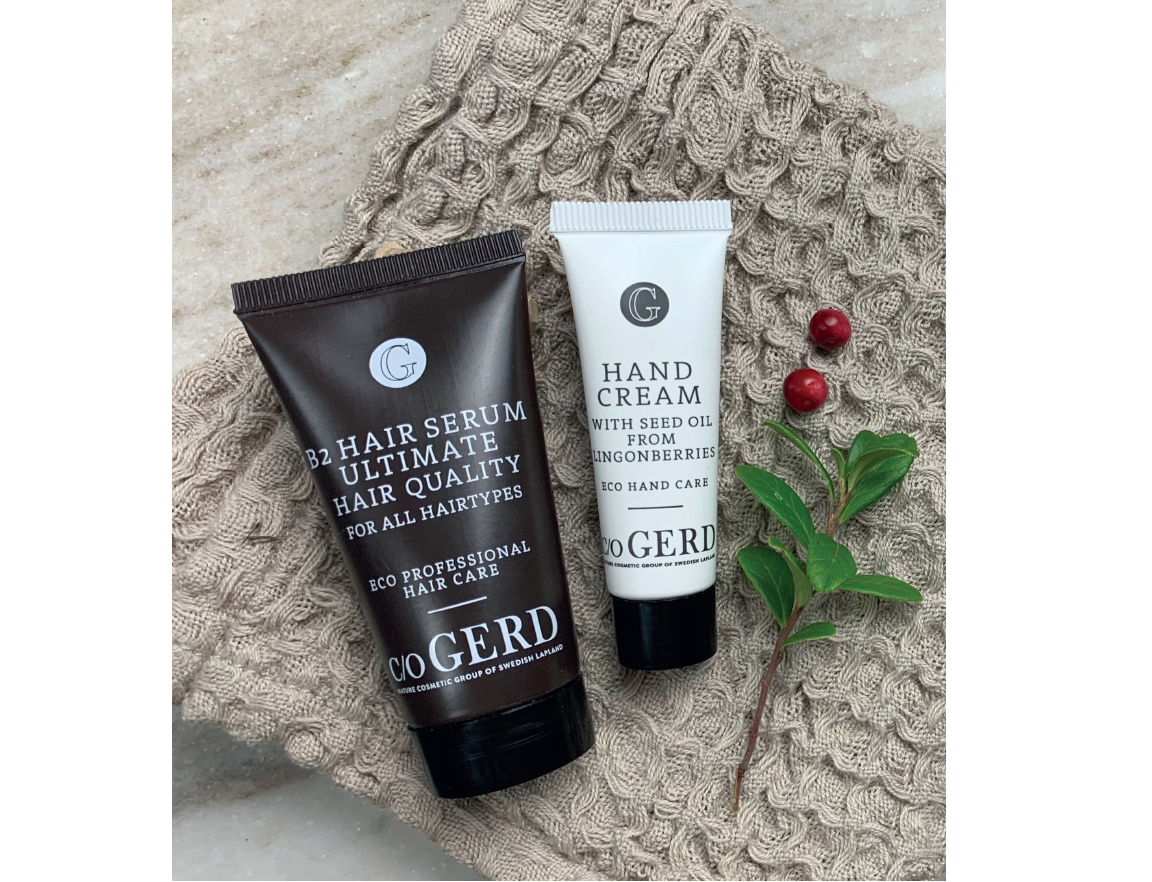 Gift of the month- December
Shop for over 500 SEK and get a B2 Hair Serum 30ml and Hand Cream Lingonberry 10ml for free. Add in the check-out.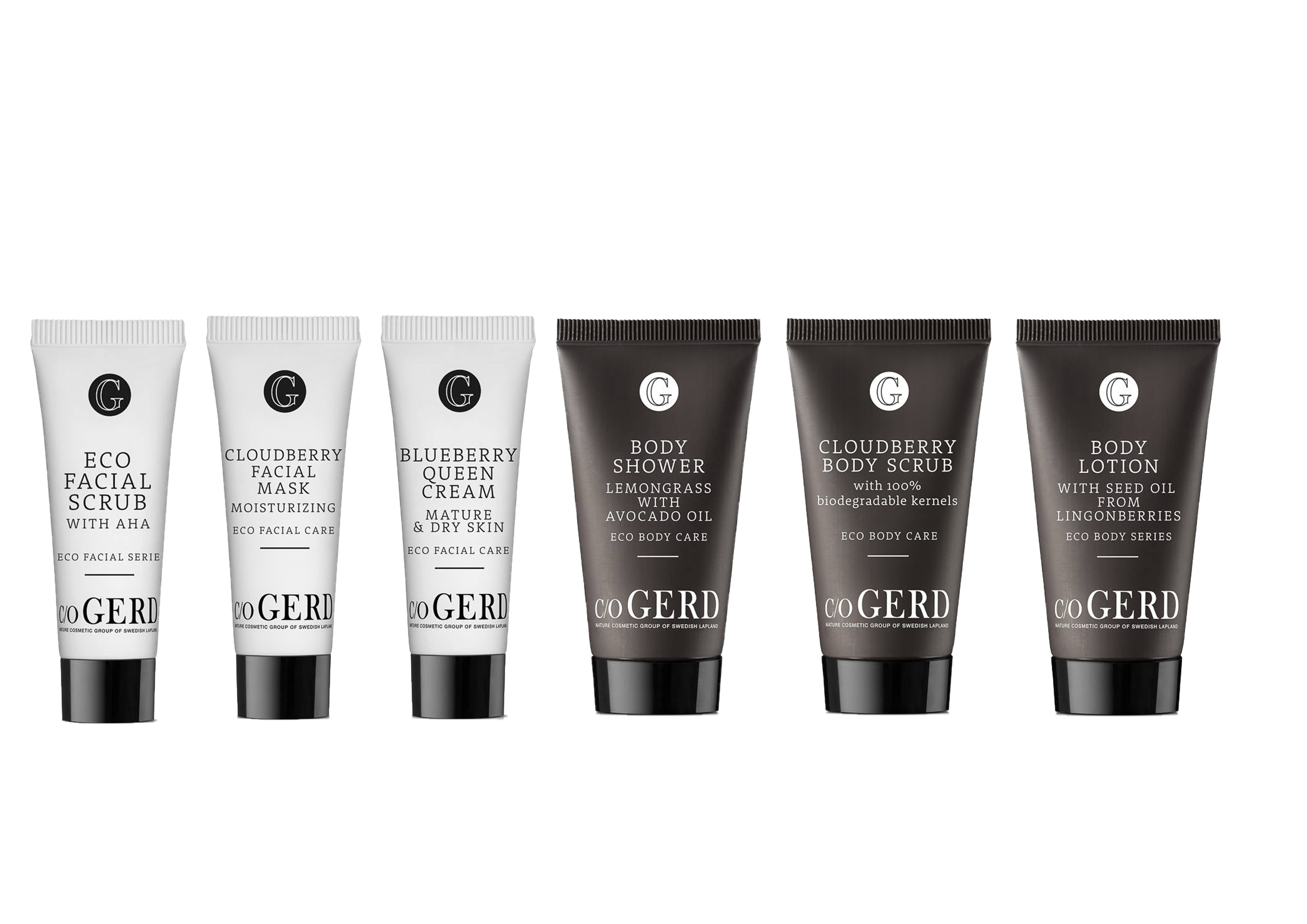 Merry Christmas- organic spa ritual from c/o Gerd

Not sure what to give away for christmas? Why not this lovely ritual that includes a cute paper bag and instructions.
Read more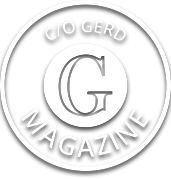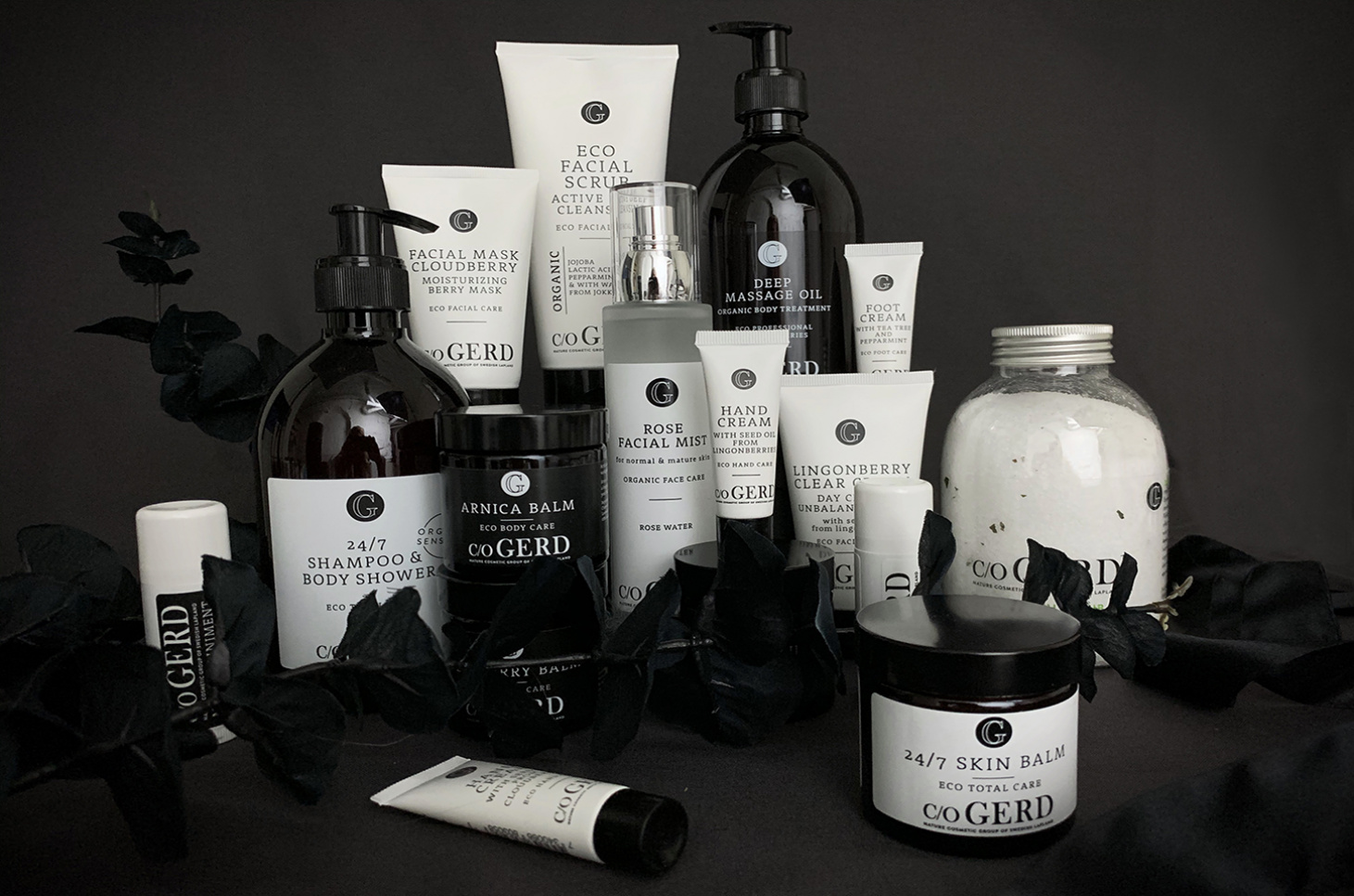 Under hela helgen fram till måndag så handlar ni HELA ℅ Gerds sortiment till 30%. Passa på att fyll upp i förråden eller lös gröna och sköna julklappar!
c/o GERD
Organic Beauty Products

- from swedish lapland -
In 2008 Anna-Lena Wiklund Rippert and Johan Wiklund, decided to for fill theirdream to make use out of Swedish Lapland´s berries and herbs and make luxury cosmetics.

The journey has taken them from a small basement to a modern factory facility, and now they are expanding and ten folding the production capacity. They are raised with wonderful parents who both refined what nature had to give. Meat, berries, fish, herbs and roots, and always with the greatest respect for nature. Their mother is called Gerd and we wanted to celebrate her by naming the business c/o Gerd or Care of Gerd as we call it.