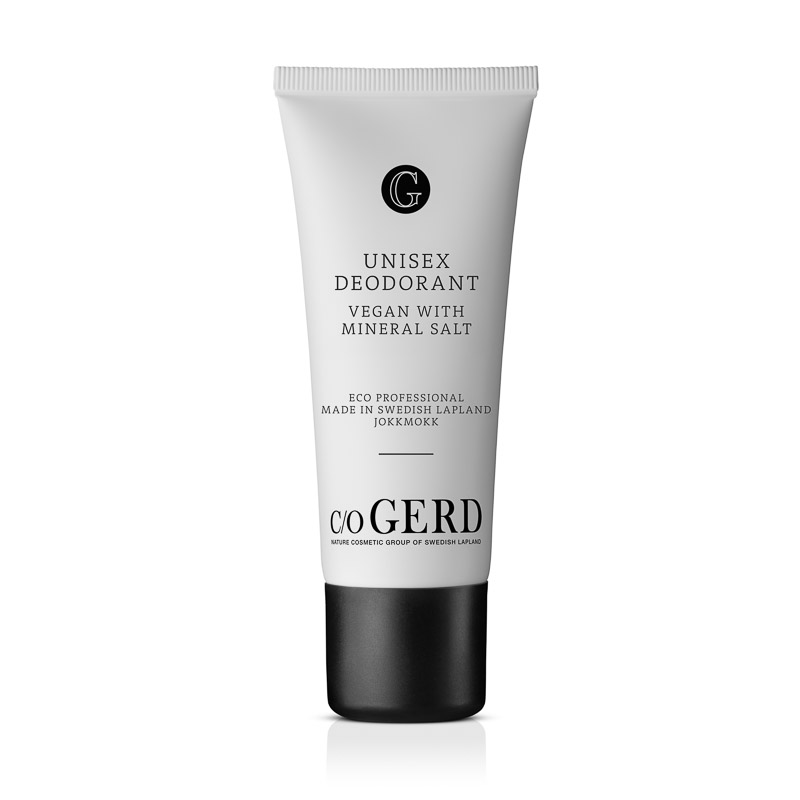 It's literally the best deodorant I've ever tried. Nothing compares to it!
Amazing! U can believe when I say, I have tried EVERYONE - this one really works!
Fantastic! First Alumfree deo that really works! And fast shipping! Thks guys!
Show reviews
Leave a review
Deodorant Unisex 60 ML

(3 pc.)
Our lowest price 1-30 days before price reduction:
Swedens No1. Aluminium Chloride free Deodorant. Now in with a new design and package.
Vegan
Free from Aluminium Chloride
1-2 working days
Overview
Effectively counteracts odor without irritating the skin. It has a mild scent of essential oils inspired by a forest walk in mind. The deodorant does not contain parabens, alcohol or aluminum chloride. If you have not tried a natural deodorant before, give it some time if the product is not effective at once. It can take anywhere from a few days to a few months, but we recommend giving it a try. If you are sensitive, we try our 24/7 Deodorant instead, which is completely free of fragrance.
Unisex deodorant is a No1. seller here at c/o Gerd.

In traditional deodorants there is a substance called Aluminium Chloride. The purpose with this substance is that it gets absorbed by the skin and clogs the pores to prevent the sweat from coming out. We do not believe in clogging and closing in. When we started to develop this product, it took us 2,5 years until we got it. Today, it is one of Sweden´s most sold Aluminium Chloride free deodorants, and it works!
Information
Ingredients: Aqua, Potassium Alum (deo chrystal), Triethyl Citrate (citric acid ester), Sodium Levulinate, Sodium Anisate, Sodium Bicarbonate, Xanthan Gum, Glyceryl Caprylate, Cupressus Sempervirens Oil (cypress),
Dalbergia Sissoo Wood Oil
(rose wood), Lactic Acid,
Citral**, Geraniol**, Limonene**, Linalool**. *Certified organic raw material. **Components naturally present in essential oils.
Our recomendations
Here are some of the best products in the c/o GERD range