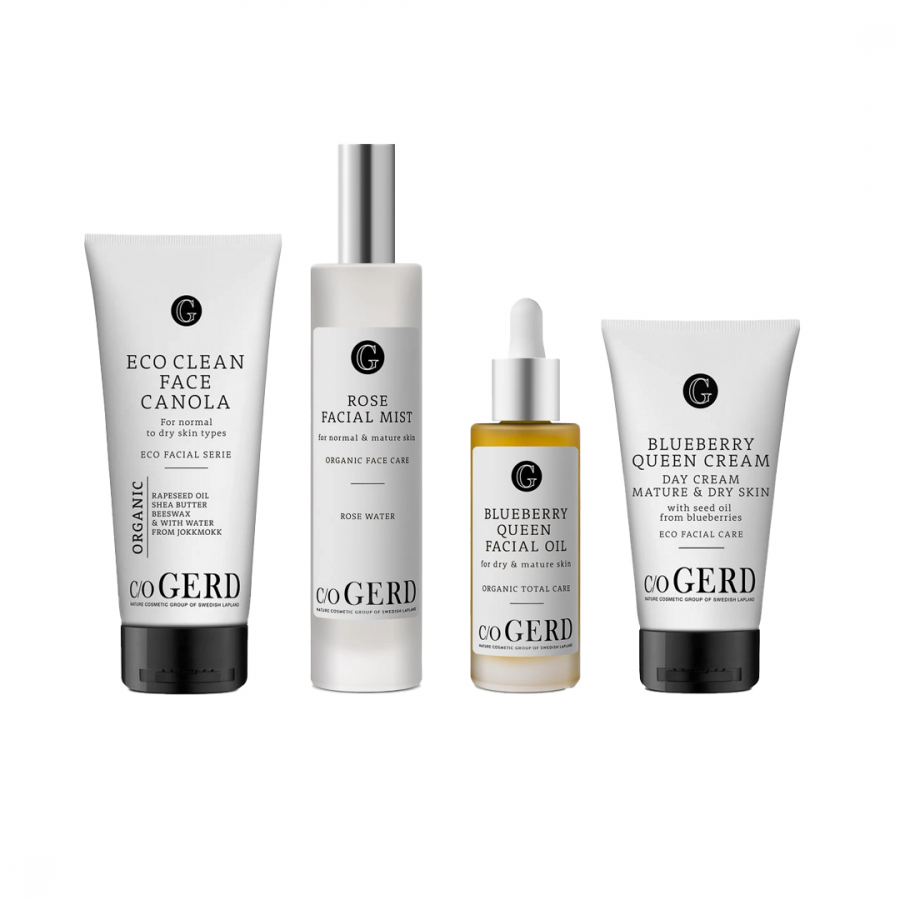 Skincare routine- Blueberry
Skincare routine- Dry and/or mature skin

Products that are mentioned in the routine, but are not included in this routine can be added separetly.

What is mature and dry skin:
You expirence that nothing that you moisturize with gives enough rehydration, you skin feels grey and in need of nourishment. Then you need to use our most powerful skincare routine, that will give your nourishment and moisture, antioxidants from seed oil from Blueberries for example. Your complexion will regain vitality and power.
Our lowest price 1-30 days before price reduction:
Our recomendations
Here are some of the best products in the c/o GERD range