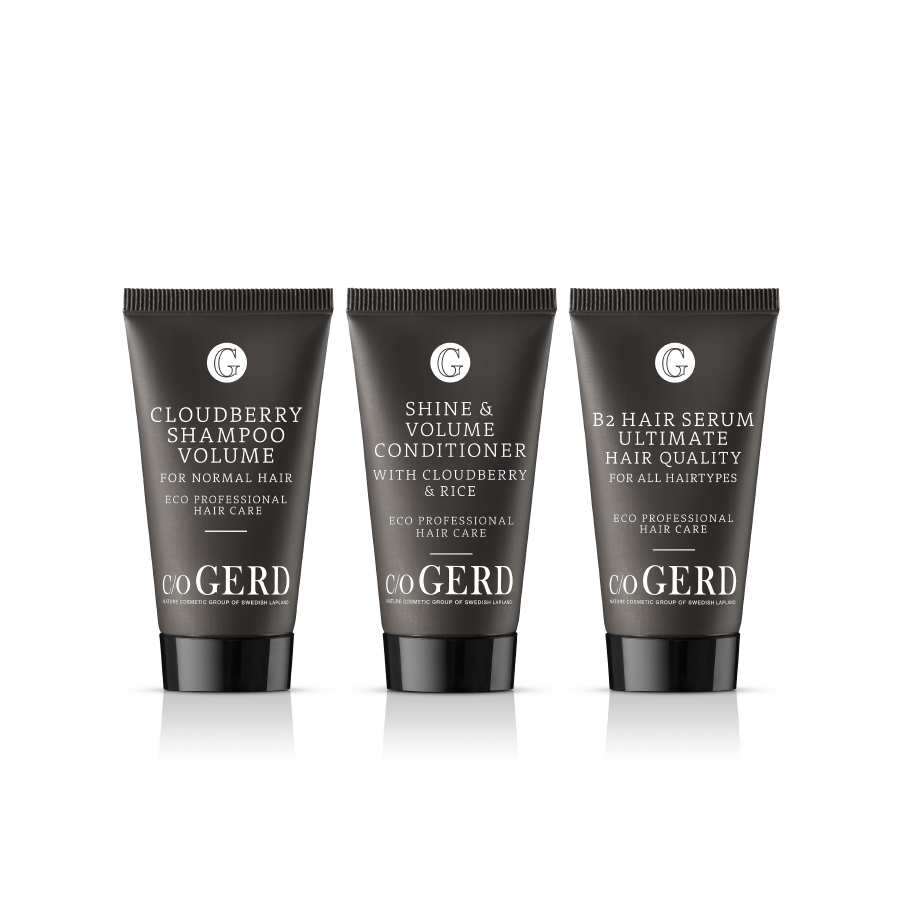 Swantje Panzer
2021-08-08
When I ordered more of your excellent deodorant a few months ago, I also tried this test kit. I was experimenting with silicone free, sulfate free and parabene free hair care products and had tried a lot of products for my fine wavy 2a/2b hair. None of the products I tried so far gave the results I was looking for. I did not expect it but I was as positively surprised with the cloudberry hair care kit as I was with the natural deodorant. Great results for my hair: Great volume, they look stronger, they keep the waves better and longer than everything else I tried before. They look shiny and healthy. I style with homemade flaxseed gel at the end and it works together perfectly. Please note that I usually never write reviews but your products so far match so well, I just had to let you know. Again, keep up the good work and keep delivering to Germany. Thanks!
Show reviews
Leave a review
Test kit Hair Care Cloudberry

(1 pc.)
Our lowest price 1-30 days before price reduction:
Fine, shoulder lenght, or longer hair, in need of volume.

Try these products.
Out of stock