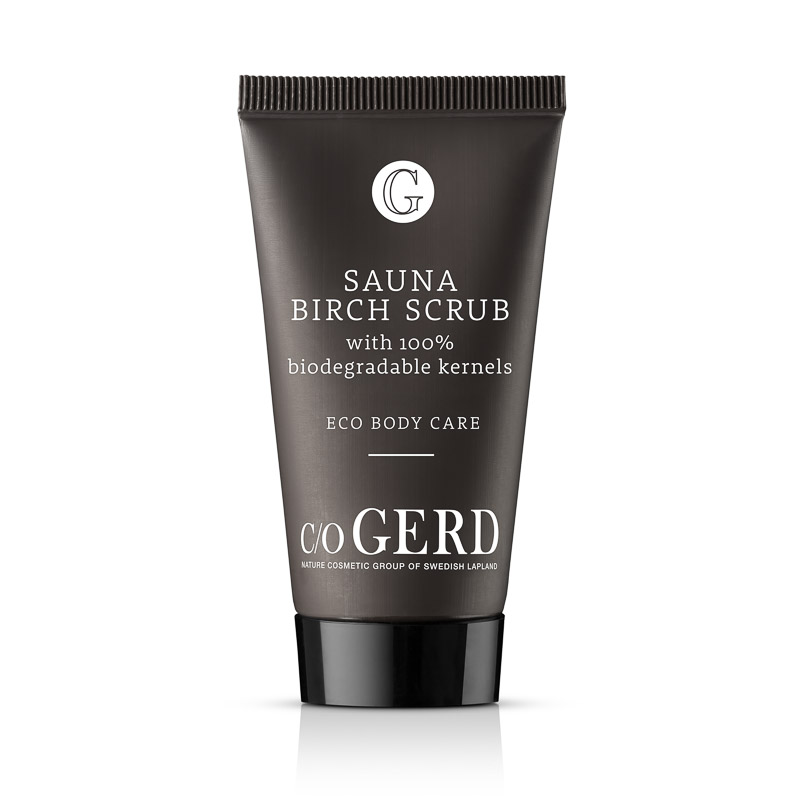 Sauna Birch Scrub 30 ml
Exfoliate with a cooling effect! Wonderful in sauna or shower!
Overview
|
c/o GERD's Sauna BIRCH Scrub is an exfoliating body scrub that leaves your skin feeling fresh and healthy.
Delivery
Information
Ingredients: Aqua, Helianthus Annuus Seed Oil (Solrosolja), Ricinus Communis Seed Oil (Ricinolja), Potassium Olivoyl Hydrolyzed Wheat Protein (Från Vete), Apricot seed powder (Aprikoskärnmjöl), Sodium Levulinate (Från Risstärkelse), Sodium Anisate (Från basilika), Cetyl Alcohol (Från kokos) Glycerin (Från raps), Glyceryl Caprylate (Från Solros), Xanthan Gum (Från socker), Lactic Acid (Mjölksyra), Butyrospermum Parkii Butter (Sheasmör), Mentha Piperita Oil (Pepparmyntolja), Mentol, Betula alba leaf water (Björkva en) (*natural essential oil ingredient).