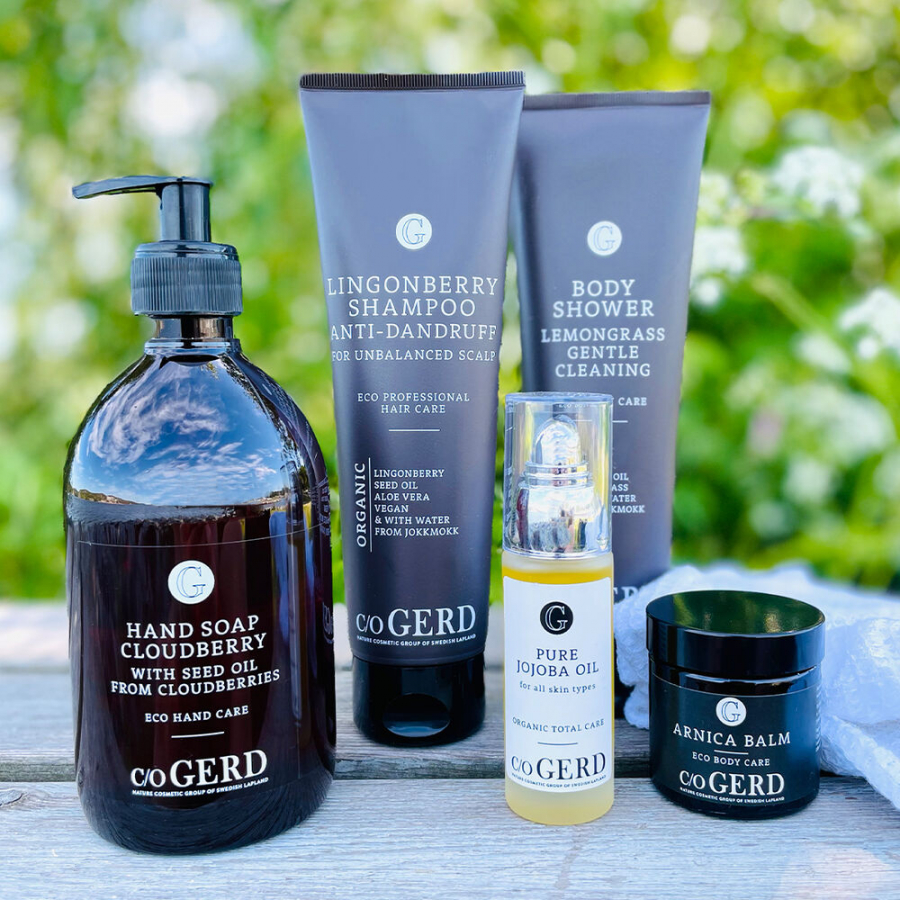 Necessities for the cabin
This bundle is perfect for anyone thats going to a cabin.
Overview
|
The bundle contains:
-Arnica Balm 60ml. Use on aching joints, itching insectbites or bruises. It has a warming efffect, and is blood flow
stimulating.
-Body Shower Lemongrass 275ml. Perfect if you need to wash of in the lake,
as our eco-certified
surfactants
do not effect the environment.
-Jojoba Oil 30ml. Feeling a little dry after a dip in the lake? Use this where ever you need it. Works perfect on sensitive skin.
-Lingonberry Shampoo 275ml. Contains
eco-certified
surfactants, and lingonberry seed oil. Suiting for an itchy scalp, a life saver after all those insect bites.
-Cloudberry Hand Soap 500ml.
Contains ample amounts of vitamin C, cloudberry seed oil and avocado oil. A good hand soap is a must, no matter where you are!
More information can be found on the individual product listings.
Our recomendations
Here are some of the best products in the c/o GERD range