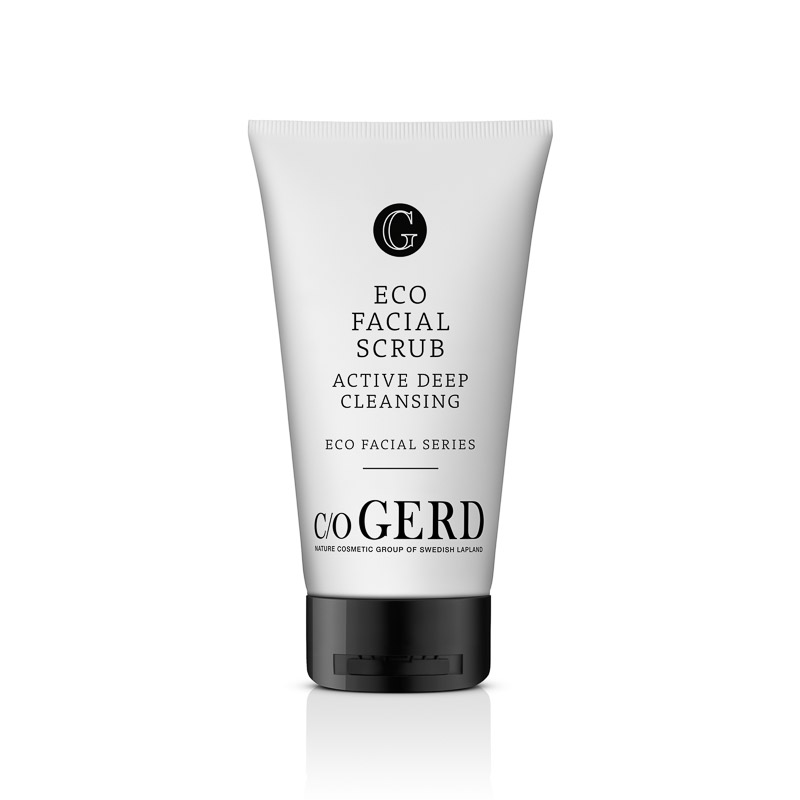 I tried this product just twice in one week and I swear it helped my hyperpigmentation TREMENDOUSLY. Love, love, love this product.
Show reviews
Leave a review
Eco Facial Scrub

(1 pc.)
Our lowest price 1-30 days before price reduction:
Two component peeling with lactic acid and jojoba seeds.
Overview
Eco Facial Scrub gently cleanses and exfoliates impurities and dead skin cells.

The scrub contains jojoba seeds and lactic acid, and can be used 1-2 times a week. Apply the scrub and massage gently over your face, but avoid the eyes. Rinse thoroughly with lukewarm water. Tip! Apply the scrub on the parts you want to exfoliate and let it act for a little while. Then you´ll get a chemical peeling. Step two is to exfoliate with the jojoba seeds, then rinse.
Information
Ingredients: Aqua, Helianthus Annuus Seed Oil (sunflower), Ricinus Communis Oil (Castor oil), Hydrogenated Jojoba Oil (jojoba grains), Potassium Olivoyl Hydrolyzed Wheat Protein (from wheat), Cetearyl Alcohol (from coconut), Sodium Levulinate (from rice starch), Sodium Anisate (from basil), Glyceryl Caprylate (from sunflower), Butyrospermum Parkii butter (shea butter), Lactic Acid, Squalane (from olive oil), Mentha Piperita Oil (peppermint oil), Citrus Limon Peel Oil (lemon oil), Xanthan Gum (from sugar), Linalool*, Geraniol*, Benzyl Benzoate*, Limonene*, Citral*. *natural ingredient in essential oil