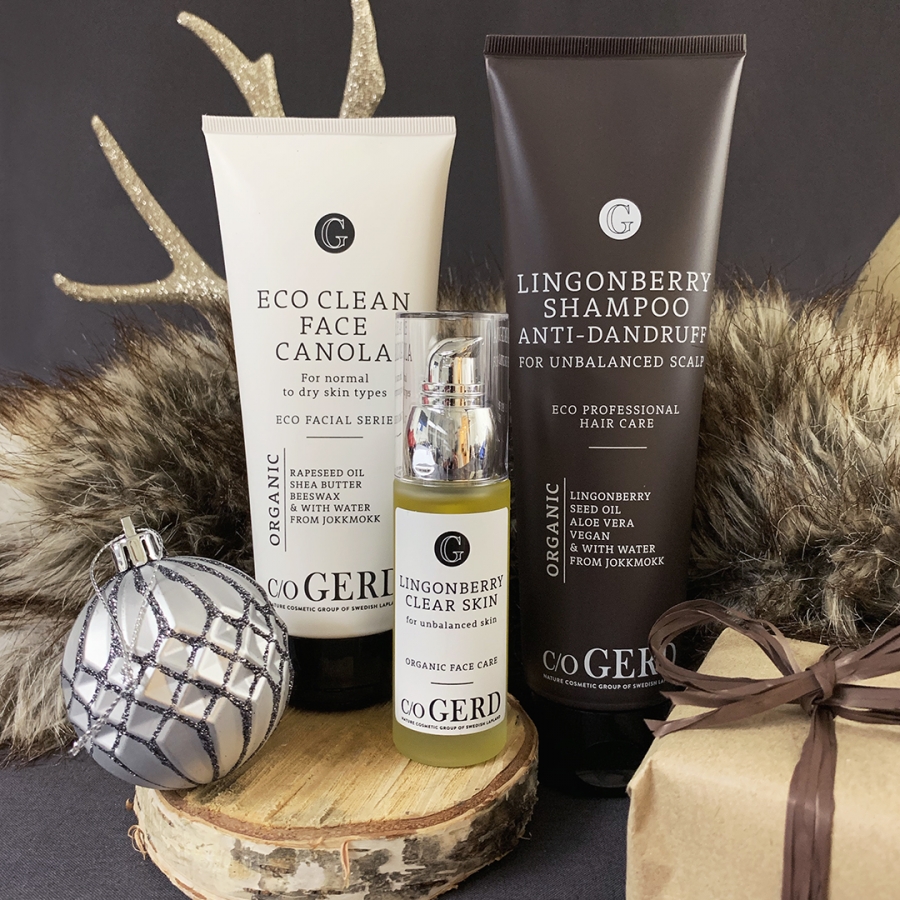 Xmas present tip- for the one with a beard
A beard defines and looks nice if it is well-groomed. 
With this ritual, the bearded man gets a organic ritual for his beard and the skin under the beard.
Our lowest price 1-30 days before price reduction:
Overview
|
BEFORE THE SHOWER 
Rinse your face well with lukewarm water - apply Eco clean Face Canola on the parts you shave with a razor or knife. 
Shave off what want to remove. 
IN THE SHOWER 
Rinse hair and beard well. Apply Lingonberry Shampoo in the beard and work up a lather. 
Rinse of well. (Of course it is just as good to have in the hair) 
AFTER THE SHOWER
Apply Lingonberry Clear Skin Oil well in the beard so you can also access the skin under the beard. 
Also apply to the rest of the face. The oil has a calming and balancing effect and as a bonus, 
the beard is also nice from it! With the purchase, you can choose the gift of the month worth SEK 65 and a 
ritual description with how to use the products.
This product doesn't have any reviews.