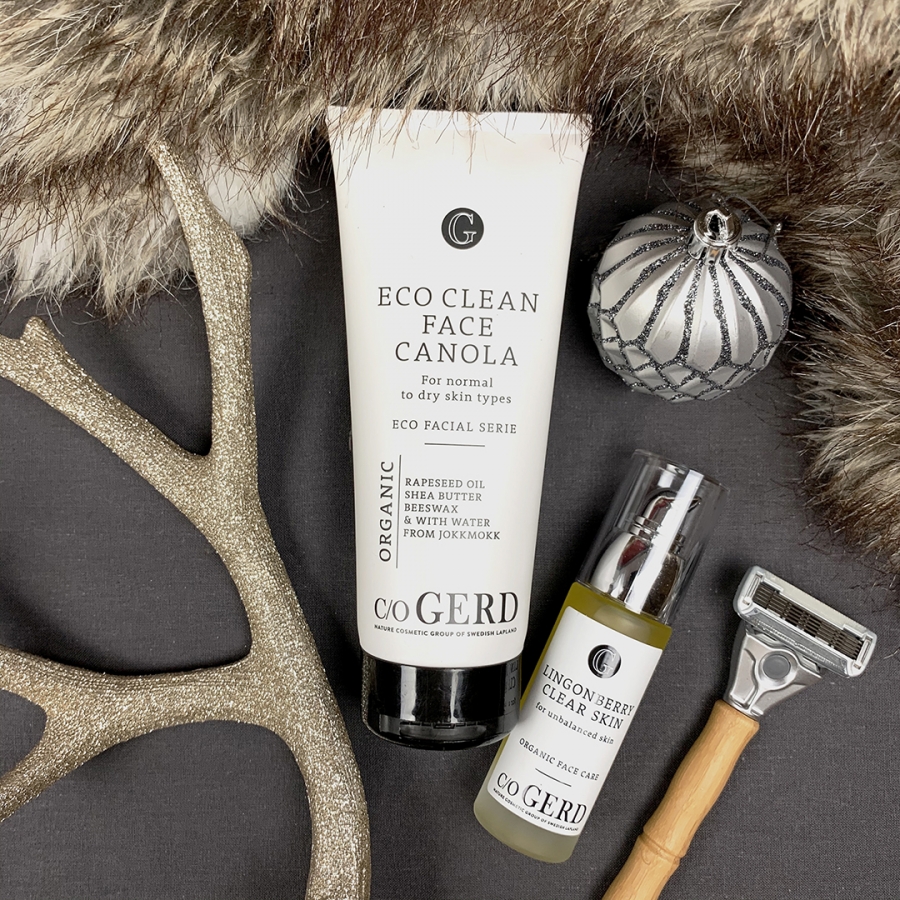 CHRISTMAS GIFT TIPS - FOR THE ONE WHO SHAVES
Many men experience itching after shaving their face. 
Here you get a ritual for him that will give a greater experience and more pleasant shaving. 
Our lowest price 1-30 days before price reduction:
Overview
|
RITUAL:
Rinse your face with warm water. 
Apply a generous amount of Eco Clean Face Canola. -rinse your face with water. 
Take 2-3 pumps of Linongberry Clear skin and apply on damp skin. 

Eco Clean face canola gives you a deeper and gentler shave. 
The lingonberry seed oil contains the soothing benzoic acid which counteracts irritation when shaving. 
The purchase comes with the gift of the month worth SEK 65 and a ritual description in english.